Whether you are looking to hold a meeting for as small as 10 pax a group or an Annual General Meeting with more than 50 pax, the head count is not an issue. Or perhaps you prefer to have your meeting done in an oversea location to discuss major important issues of your company? We can help you with various meeting packages too.
Customized Itineraries Just For You
Not only that, we can even help arrange extra activities for you and your staff after the meeting to improve on team bonding within your company. Example of relaxation activities include day tours to places around the meeting area, hangouts at restaurants, cafes or bars in the vicinity or any other entertainment you have in mind after a tiring meeting.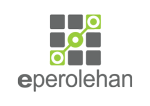 We Accept ePerolehan
Bercakap dengan pegawai khidmat pelanggan kami: